Business Litigation San Francisco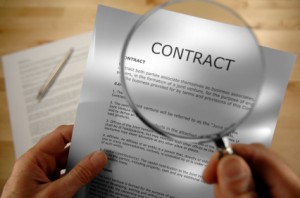 Business Litigation
The Vereschagin Law Firm has substantial experience handling partnership disputes, fraud schemes, minority shareholder freeze outs, commercial litigation disputes, breach of contract cases and complex ponzi scheme fraud cases on a contingency fee basis. All too often victims of fraud or business disputes come to the firm without resources to pay to protect their rights, and after having been rejected by most firms because they cannot pay an hourly rate. The Vereschagin Law Firm provides a free consultation for business dispute and fraud cases and will consider your case and circumstances.
$400 Million allegedly stolen
Mr. Vereschagin was involved in the multi-district Commercial Money Center leasing fraud cases during the 2000 to 2004 period. It was alleged that over 400 million was stolen as part of one of the then-largest Ponzi schemes in United States history. The portion of the litigation assigned to Mr. Vereschagin involved over 80 million dollars and was successfully  resolved in favor of Mr. Vereschagin's client. The Vereschagin Law Firm presently represents eighty (80) investors who invested tens of millions of dollars into a 180 to 220 million dollar vacation time-share ownership fraud scam involving international developers and promoters and the owners of Maxim magazine. The Vereschagin Law firm routinely handles difficult business and partnership disputes and gets exceptional results for clients who would otherwise have no representation.